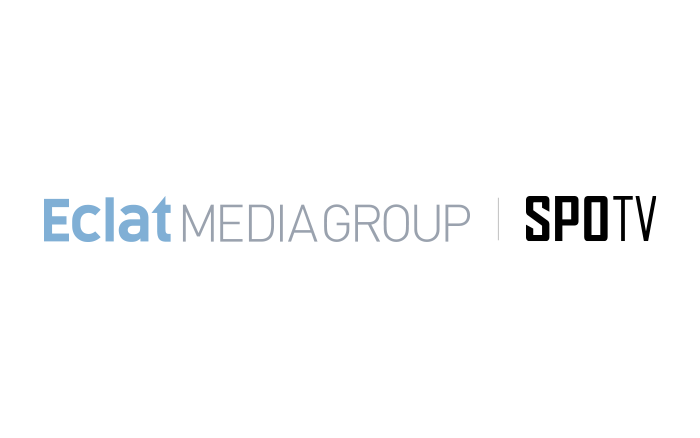 SPOTV has announced its third distribution deal for SPOTV into Indonesia with broadcast partner First Media. Both channels, SPOTV and SPOTV 2 will launch live on 10 March.
Sports fans in Indonesia will be able to watch their sporting heroes compete on SPOTV and get to enjoy front row seats to international sporting events such as BWF World Tour & Major Events, FIM MotoGPTM World Championships, FIM World Superbike Championships, World Table Tennis, The Open Championships (Golf Major), Wimbledon and US Open (Tennis Grand Slams). Additionally, they can also catch the latest K-wave of popular sports, including the Korean Baseball League (KBO) and Korean Basketball League (KBL) and V.League from Japan.
Marlo Budiman, President Director and CEO of PT Link Net Tbk said that the presence of SPOTV on the First Media channel is a manifestation of PT Link Net Tbk's seriousness in providing Unlimited World Entertainment services for all customers through cable TV and fixed broadband internet services for First Media.
"We continue to strengthen First Media's services through various innovations and collaborations with leading content service partners every year. We continue to make these efforts in line with the high interest of the Indonesian people in sports. The presence of SPOTV further complements First Media's cable TV service, and we hope that this collaboration will be able to answer the needs of Indonesian customers and people for quality shows and content, especially for sports lovers." Marlo said.
Lee Choong Khay (CK), CEO of SPOTV said, "We are proud to announce the collaboration with First Media as another strategic step towards making SPOTV's quality content more accessible to all sports fans in Indonesia. First Media customers, can now access our content anytime and anywhere through the services on various First Media platforms."
SPOTV was launched on both MNC Vision Networks and Telkom Indonesia earlier this year, on 10 January 2022, as part of its growth strategy in Indonesia. The platforms on MNC Vision Networks that carry SPOTV and SPOTV 2 include MNC Vision and K-Vision as well as MNC Play (IPTV) and Vision+ (OTT). While platforms on Telkom Indonesia include IndieHome's UseeTV (IPTV) and Telkomsel's MAXStream (OTT).
ABOUT SPOTV
SPOTV is a subsidiary of Eclat Media Group from South Korea. As its Southeast Asia subsidiary, it is registered and based in Singapore from October 2021. The group runs the Number One sports network in South Korea, SPOTV, and has other lines of businesses, such as print, advertising and PR. SPOTV runs two regional sports channels, SPOTV and SPOTV2, and is currently distributed across territories in Southeast Asia and select East Asia territories such Indonesia (First Media, MNC Vision, K-Vision, UseeTV, MAXstream), Hong Kong (Now TV) ,Malaysia (Astro, Unifi TV), the Philippines (Skycable), Singapore (Singtel TV, StarHub TV), Thailand (TrueVisions), and selected East Asia territories such as Macau (Macau Cable TV), and Mongolia (Univision).
SPOTV broadcasts globally renowned sports properties such as MotoGPTM, Wimbledon, US Open (tennis), The Open Championships, World Table Tennis, Badminton World Federation Events as well as Asian popular sports including the Korean Basketball League (KBL), Korean Baseball League (KBO) and V.League Japan competition
By providing more content and reaching out to a wider audience, avid sports fans can conveniently watch live, on-demand, and exclusive content on SPOTV NOW, whenever they prefer, wherever they are.
SPOTV seeks to be an inclusive and dynamic platform that profoundly engages the Asian sports fan.
ABOUT ECLAT MEDIA GROUP
Eclat Media Group is the leader in sports media in South Korea. Formed in 2004, Eclat Media Group services Premier League, UEFA Champions League, LA Liga, Serie A, MLB, NBA, UFC, and other premier global sports properties in South Korea through its seven sports channels under the "SPOTV" name, and South Korea's first subscription-based OTT platform, "SPOTV NOW." Additionally, Eclat also publishes the print magazine, Golf Digest Korea, e-newspaper SPOTV NEWS, operates an advertising media rep company, SPOTV Connect, and the PR company, Konnectivity, among other businesses.